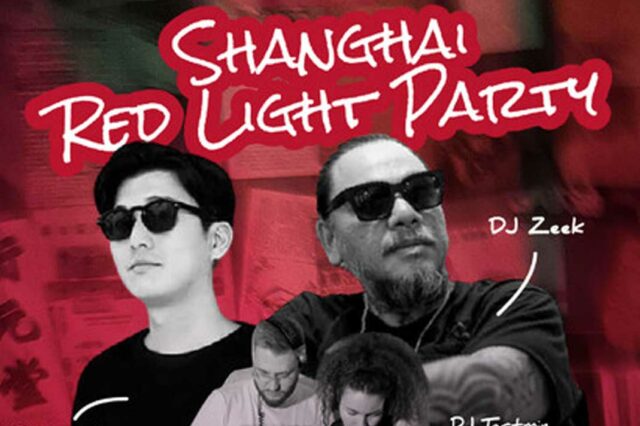 Shanghai Red Light Party วันศุกร์ ที่ 2 มิถุนายน 2566 เวลา 21.00น. ณ.Honest Mistake Bar
Get Ready to Paint the Town Red
Join us for the Shanghai Red Light Party at Honest Mistake Bar – It's Going to be Epic!
𝗗𝗝 𝗟𝗶𝗻𝗲-𝗨𝗽
DJ TARTMIN & RIZADO (RUS)
DJ WATARU (JP)
DJ ZEEKK (TH)
𝗧𝗶𝗰𝗸𝗲𝘁
THB 500 free 2 drinks (limited 100 ticket!)
VIP THB 8,000 (1 table only)
𝗗𝗮𝘁𝗲 & 𝗧𝗶𝗺𝗲
Friday 2, June 2023
Start 9.00 p.m. – Late
GET TICKET NOW!
More Information
0838201647 | 0616139656
Tems for participating in the event
1. Participants can be entry at 9.00 pm
2. Participants must be over 20 years of age on the day of the event and must bring your ID Card or Driving license.
3. Participants cannot be exchanged for cash
4. Please dress properly. No weapons and drugs of any kind are strictly prohibited.
สถานที่จัดงาน : Honest Mistake Bar