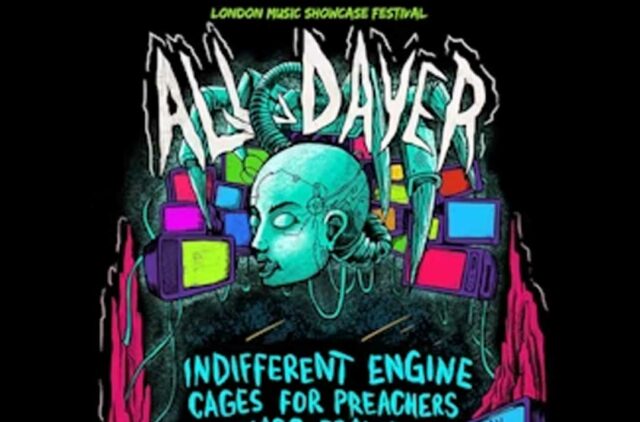 London Music Festival: 7 Band All-Dayer on Sun 30th April 2023 Starting 3:30 pm BST at The Hope & Anchor London
The London Music Showcase Festival: 7 of our favourite bands all playing in London performing on one amazing day of music and good vibes! It's an awesome line-up, at a Top Venue in the Heart of London! Great place for a beer, meet new people and see some amazing unsigned bands!
———
Indifferent engine
Cages for Preachers
Masquerader
Estelle Mey
Two Part Villain
Dara Macsloy
Moth Trap
—Welcome to the Meetup Group 🙂
We started this group 5 years ago when it was just a few friends going out and meeting new people at gigs; now it's one of London's Best nights out for discovering NEW MUSIC. We host our own regular gigs every week and they are always well attended – look at the pictures, there's over 2000 of all the great nights out and fantastic music we have enjoyed right here in London.
How it Works:
This is a 'Meetup' event so you will watch the gig with members of the group. It's a mix of regular and newcomers so feel free to come on your own or bring your friends and meet new people. Look for the 'Meetup Sign' or just ask the Host on the Door when you arrive.
We're a friendly mix; French, Portuguese, Italian, Spanish, Japanese and English people so I'm sure you will meet someone that shares a passion for Rocking Music. Thank you everyone that has come over the years.
3:00pm – Start with Chat / Drinks
3:30pm – Doors open for Gig
4:00pm – Music Starts
———
This is an 18+ event.
Presented by London Music Showcase.
The Location : The Hope & Anchor London